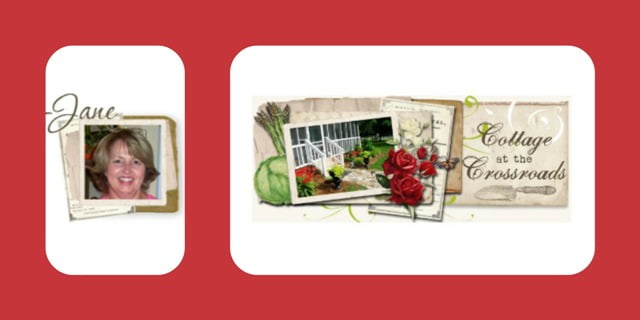 Hello everyone! I'm Jane from the blog Cottage at the Crossroads and today I'm sharing a quick and easy way to add a little more interest to your fall displays by painting some apple baskets.
What? You've been thinking about fall, too? A few days ago, we experienced cooler weather and I couldn't help looking at some magazines and on Pinterest for some ideas for how to decorate for fall. And those little creative wheels are turning now and a few of my displays will contain some painted apple baskets.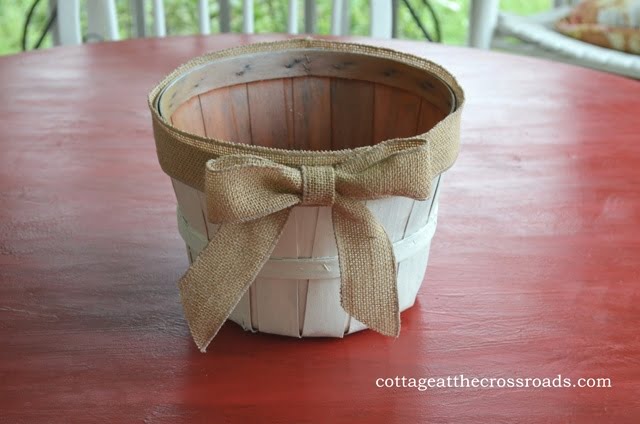 Last fall, I painted this small basket white and hot glued some burlap ribbon and bow to the basket.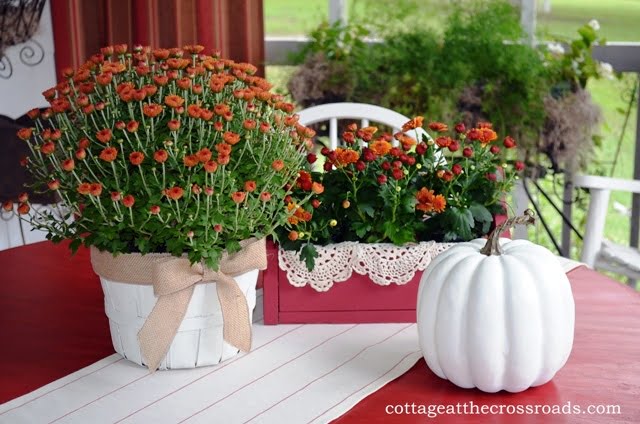 And I really liked how it displayed a mum perfectly.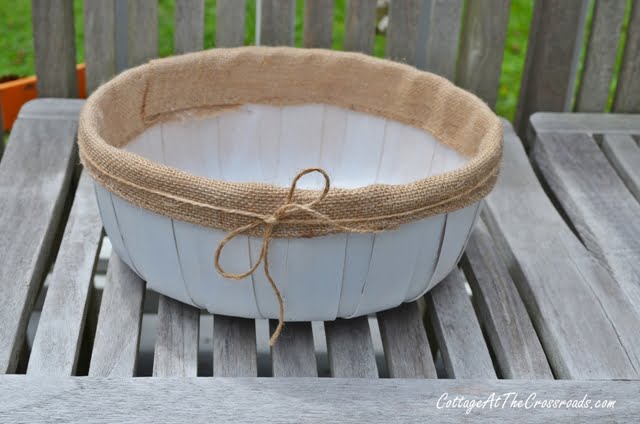 This past spring I painted some smaller baskets, lined them with white napkins, and used them to serve food at a party. So, as you can see, I'm really liking the combination of the white baskets with the burlap trim.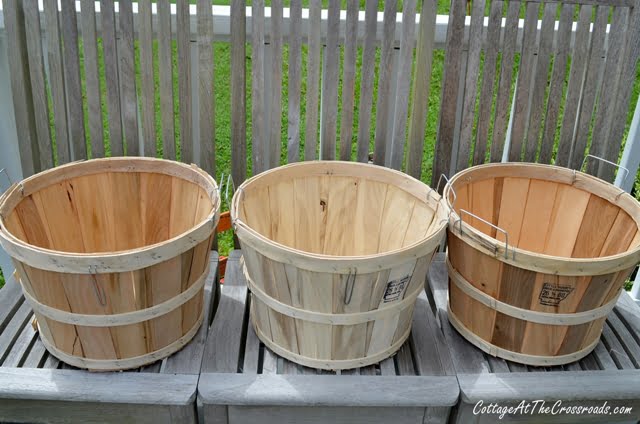 So a few days ago, I went to our local farm supply store and purchased some larger baskets to use in my fall decorating.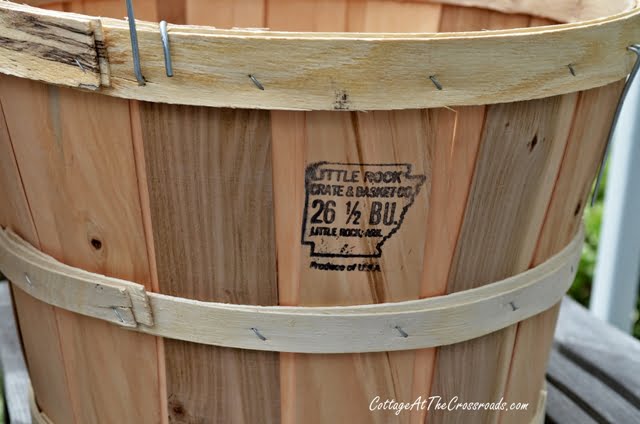 The size that I purchased was 1/2 bushel and I paid about $5 for each.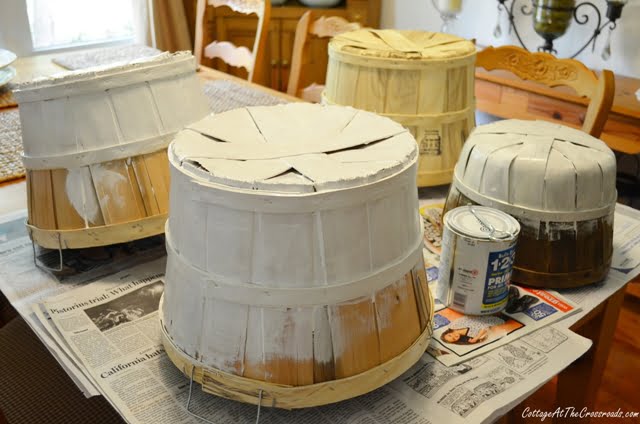 I had to paint the basket indoors because it's been raining all week. I started by painting the bottoms first. I don't know why I paint the bottoms because no one is going to see them!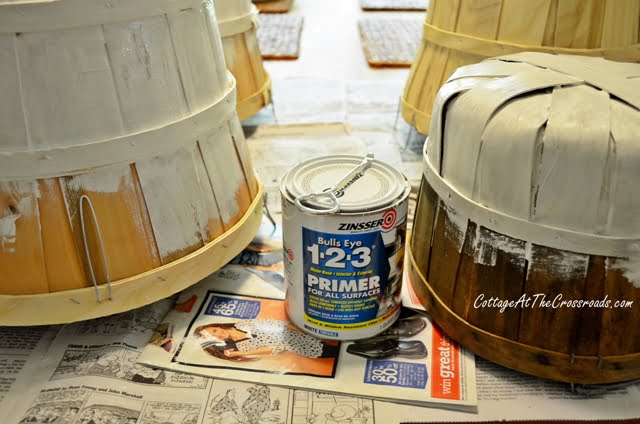 I used a white primer that I had on hand because I didn't want to go to the store. We have to drive about 12 miles to get to a store that sells paint!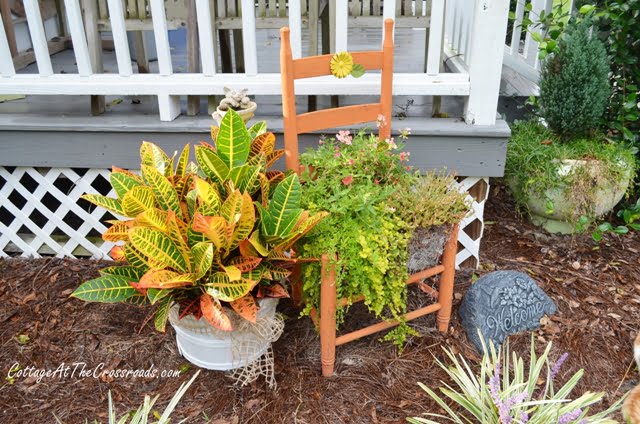 After the baskets dried, the rain stopped and the sun came out long enough for me to put this little outdoor vignette together. I plopped a croton into the basket and tied a little open weave burlap around the top.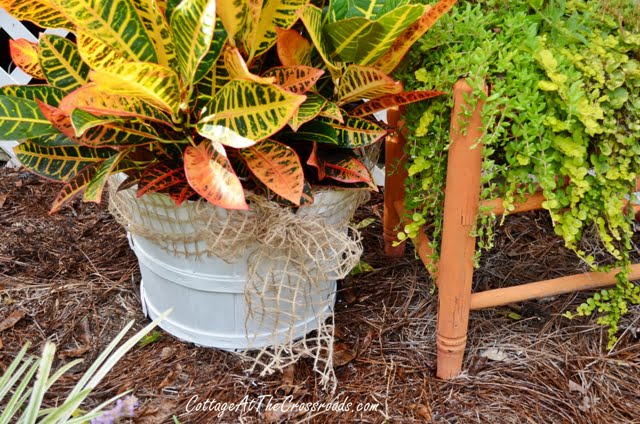 To me, the painted apple basket makes a great container that's perfect for fall displays, even outdoors.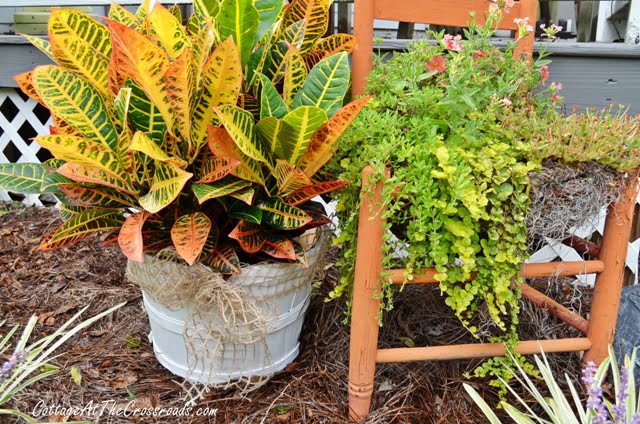 But this display is missing a little something in order for it to be a true fall display, don't you think?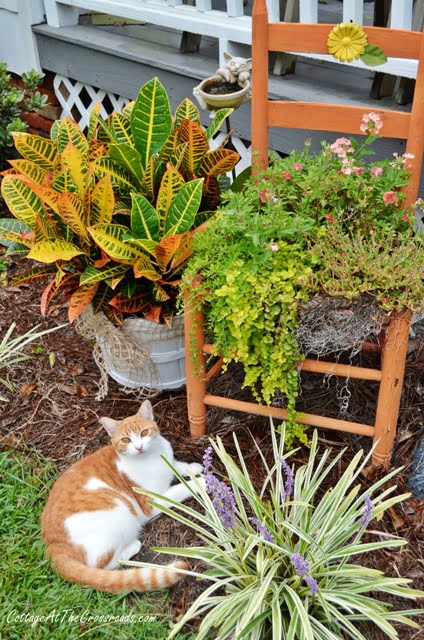 Why, an orange and white kitty!!! I bet you thought I was going to say a pumpkin!
I enjoyed bringing this little idea to you today, and if you'd like to see where the rest of my apple baskets end up, I'd love it if you'd follow me at Cottage at the Crossroads, Facebook, or Pinterest.