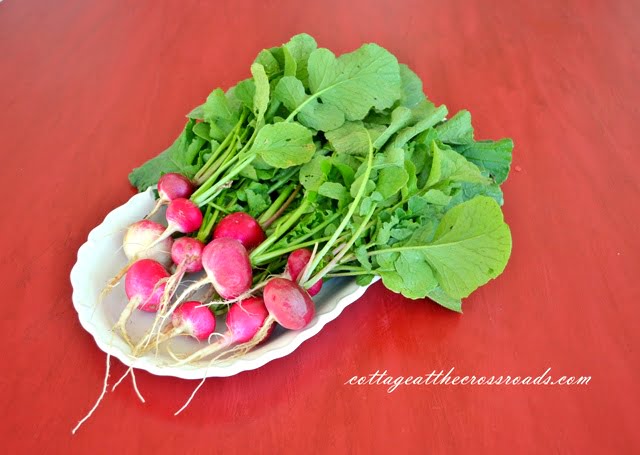 If you want to get children interested in gardening, then growing radishes is your answer. There are few vegetables that grow as quickly and easily which makes them fun to grow. Within a few weeks from planting seed, you will be harvesting these tasty radishes! Kids love to pull them up, give them a quick rinse, and munch on them, giving them instant gratification.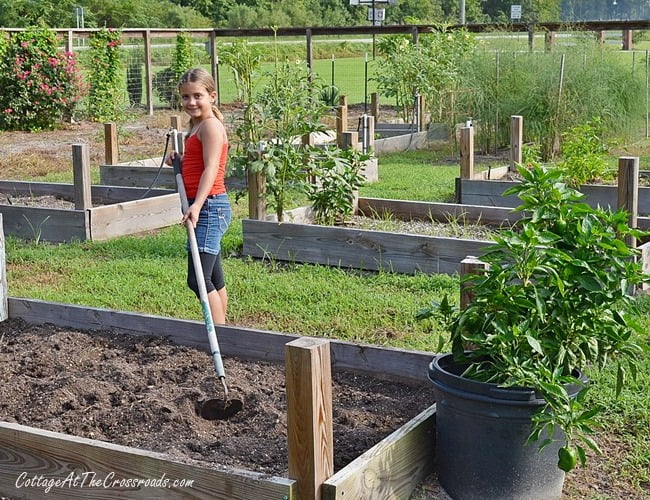 This is one of our granddaughters. A ll 3 of them help us in the garden when they come to visit, and they love to eat vegetables. You see, I think children are more inclined to eat different foods if they have a part in growing them. Even if you don't have the space to have a garden, you and your children can grow a few things in containers. And radishes are super easy to grow in them. Radishes grow best in cool weather so the seeds can be sown 2-3 weeks before the last frost date in your area.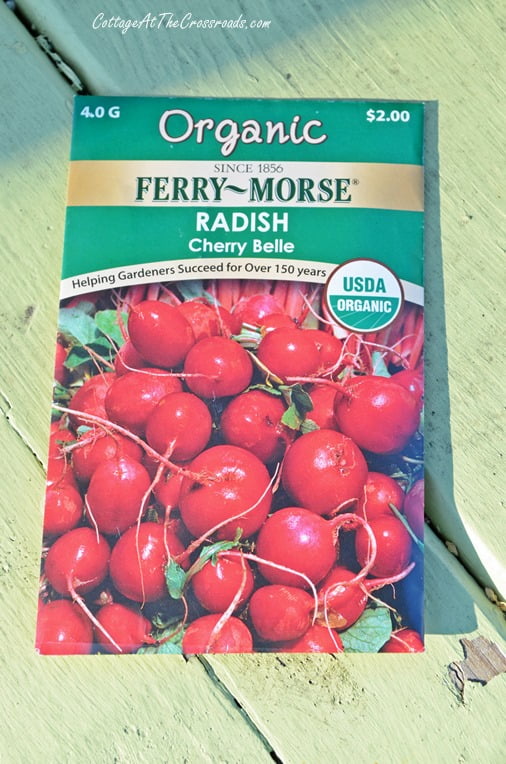 Radishes come in different sizes, colors, and shapes but the easiest ones to grow in containers are these Cherry Belles. You will not use all of these seeds in one planting, and to have a continuous harvest, you can sow the rest of them every 2 weeks in the spring.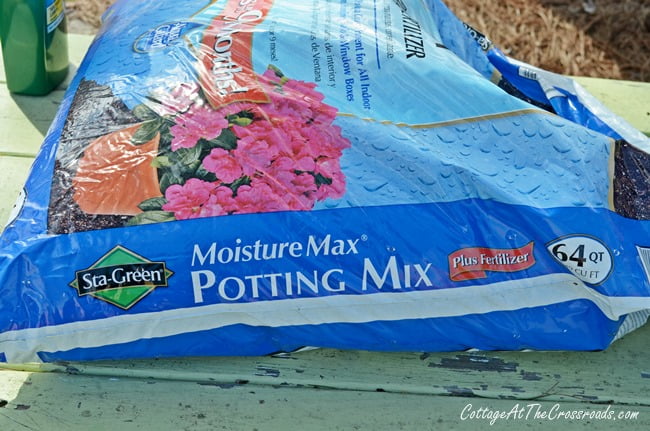 First, you will need a few pots and some potting soil. If you are using previously used pots, be sure to wash them out with a weak bleach solution. The pots do not need to be very deep because the roots of radishes are shallow.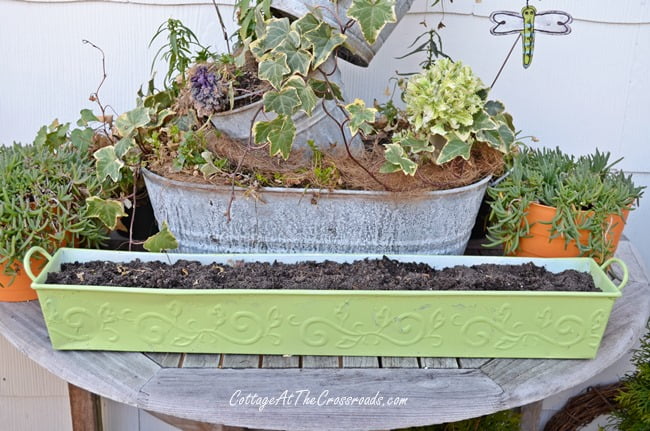 A planter that is long and narrow is perfect for radishes.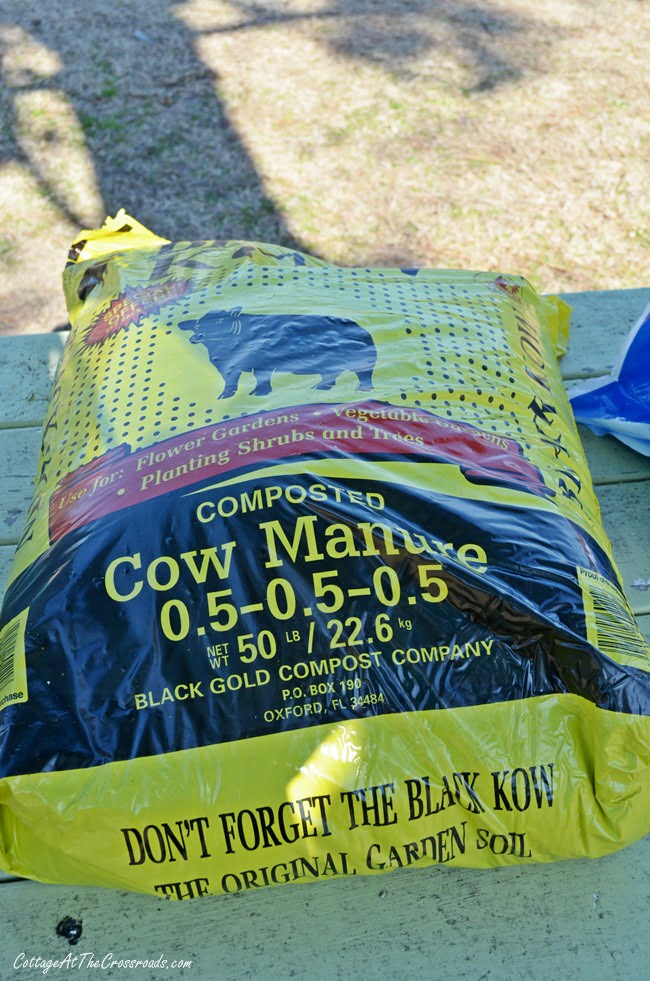 A mixture of regular potting soil and composted manure such as this ensures a rich, fertile medium for your radishes.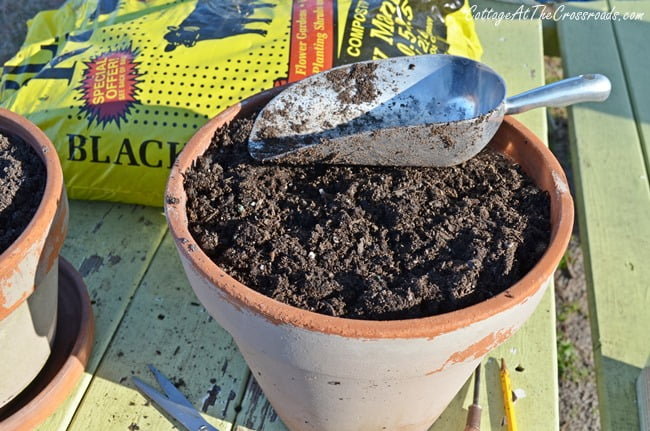 Scoop a little soil from each bag and mix it together in the pots.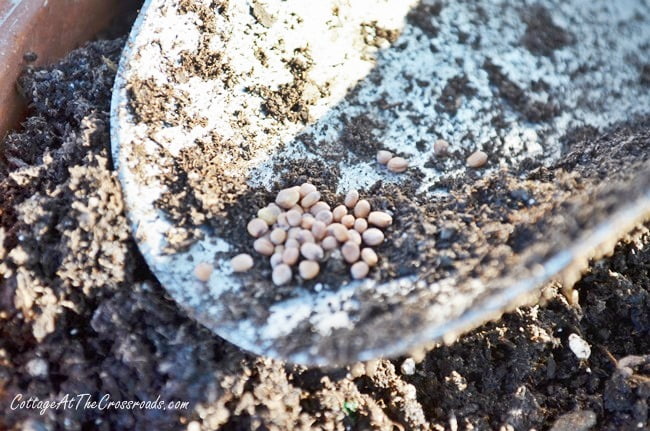 Pour out a few of the seeds from the package.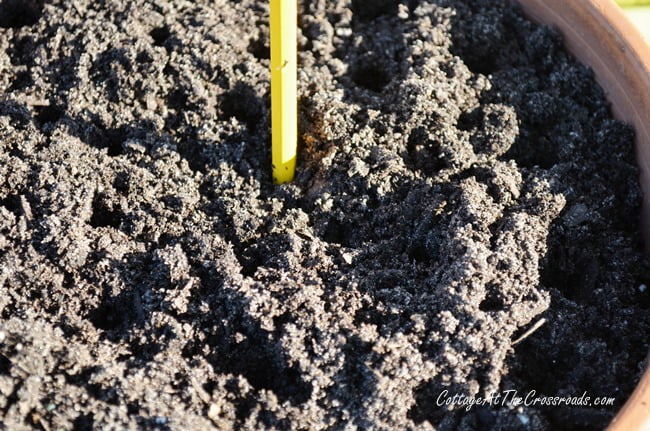 Now here's the fun part for your child. Have them poke a few holes in the soil with a pencil about 1/2 inch deep and about an inch apart from one another. Drop a seed into each hole and cover it with some soil. Gently add water to the soil and place the pot in a sunny spot. Be sure to keep the soil moist until the seeds germinate and then remember to water frequently but don't flood them. If radishes receive inconsistent water, they will crack and split. You will know when to harvest them when you see the top of the little red ball peeking out about the soil.
And if you'd like to grow some lettuce to enjoy with your radishes, see my post about How to Grow Lettuce in Containers.
I hope you'll visit our blog over at Cottage at the Crossroads where you can follow along by email or on the social sites below.