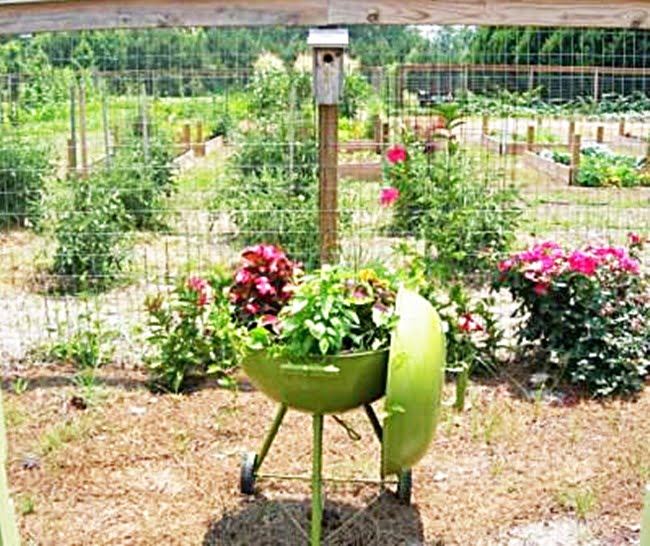 It's that time of year when everyone is cleaning up their yards and getting ready to do some BBQing. But before you toss your old grill, save it and repurpose it as a planter! It naturally has a great shape and comes with drainage holes already in the bottom. It makes a "GRATE" planter, get it?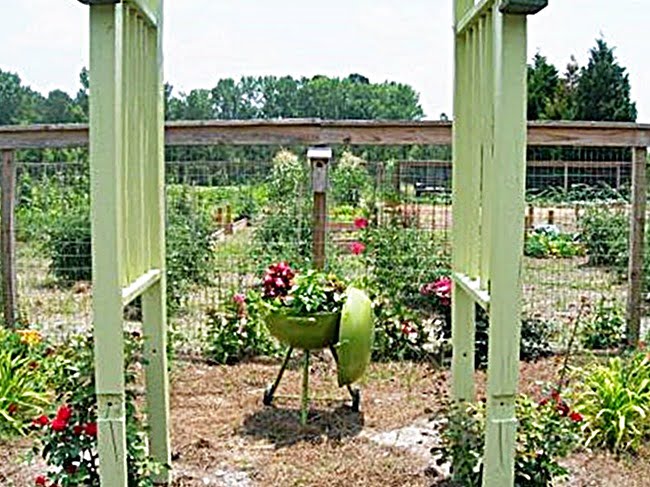 Hi! I'm Jane, and I bring you gardening posts here each month. And this is our grill planter that we created back in 2011. My husband was about to dispose of our old grill that spring, but I grabbed it before he could do that. It was originally black, but he spray painted lime green for me.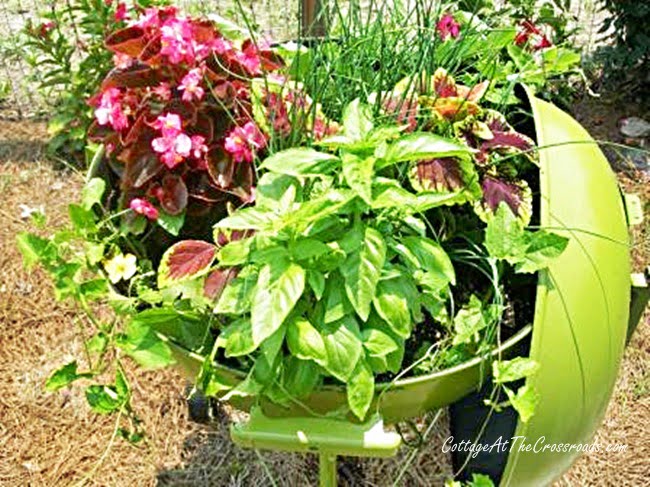 I put in some potting soil and planted some basil, chives, oregano, and some flowers in it. They all flourished and the little grill got lots of attention in our flower bed in front of the garden that year.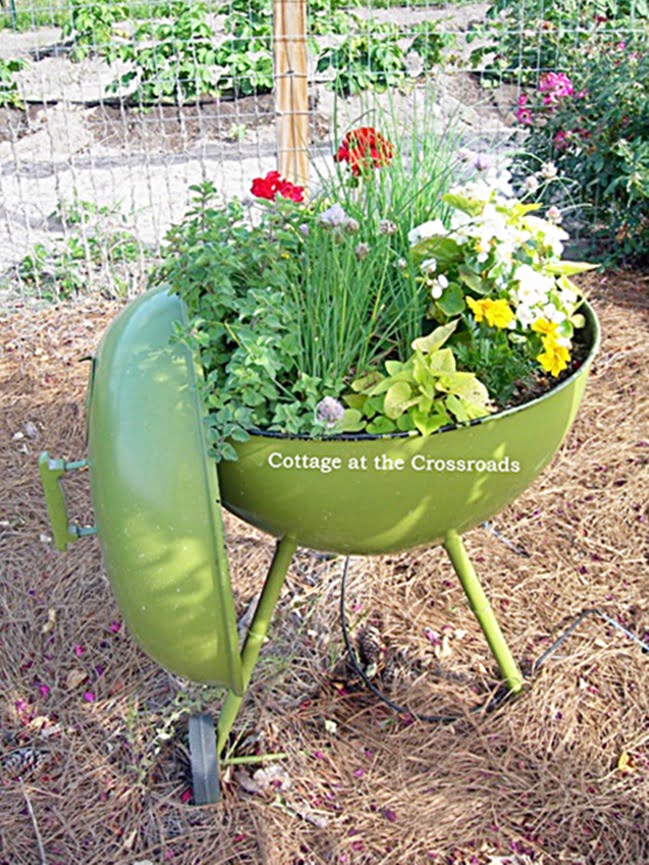 This is a picture of it from 2012. The herbs (except for the basil) grew back, and I tucked in a few annuals among them. That was the year that the grill was featured in Ladies' Home Journal along with some other repurposed planters.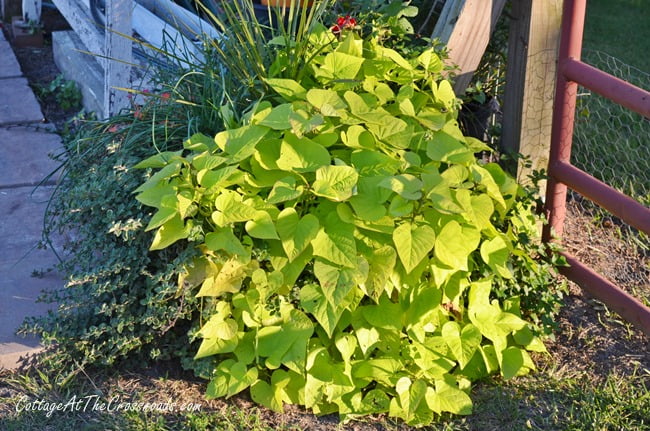 I'm sad to report that in 2013 the grill planter lost her legs! I guess I moved her one too many times in the garden. You can see the oregano and chives still growing in it last year.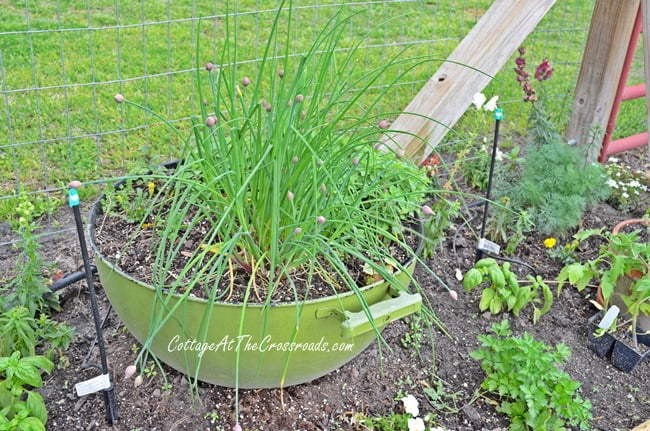 And here it is again in 2014 hanging out in my newly created herb bed in the garden. The original chives and the oregano are coming back strong already. So the moral to this story is DON'T THROW AWAY YOUR OLD GRILLS! And if you don't have an old grill, you just might want to sneak one off someone's junk pile or look for one at yard sales.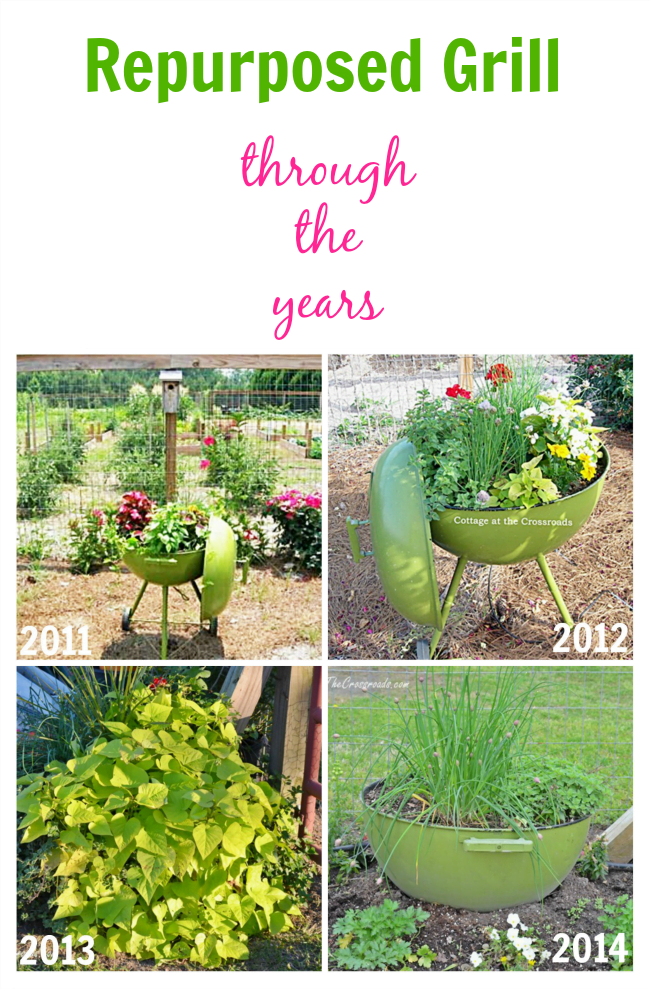 And if you make one of these, I guarantee that your planter will last a lot longer than it did as a grill! 🙂