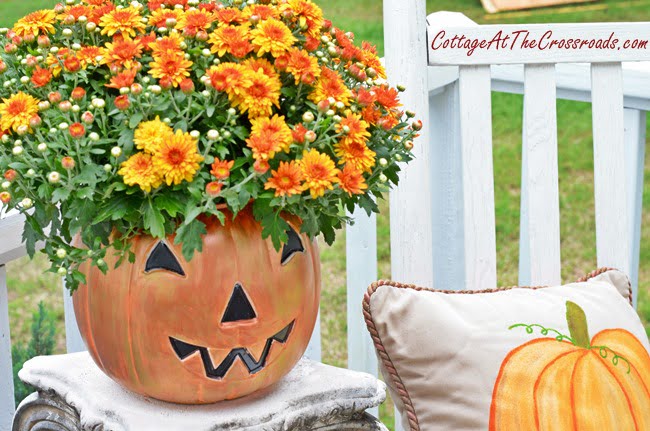 Decorating for fall doesn't necessarily have to be expensive. Hi! I'm Jane from Cottage at the Crossroads and I'm going to show you how to take a cheap, plastic pail and turn it into a cute Jack-O'-Lantern planter. If you have children around the house, you may even have one of these plastic trick-or-treating containers in your fall stash which will make this project even less expensive. But I purchased mine recently at WalMart for $1. Since I was turning mine into a planter, the first things I did were to snip off the handle and drill a few holes in the bottom.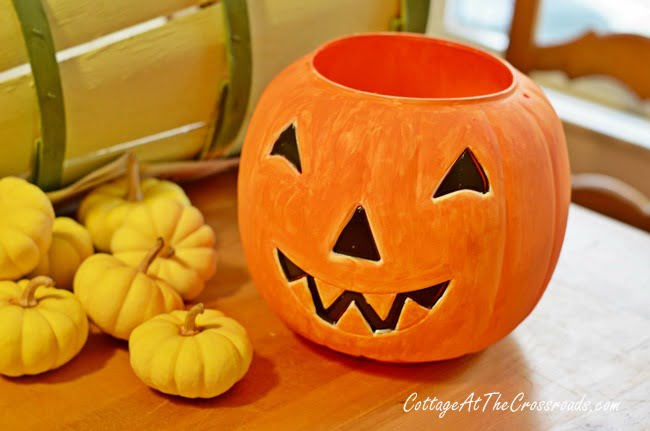 Since I wanted to disguise the shiny, plastic finish on the Jack-O'-Lantern, I started experimenting with painting it. I wasn't sure what color I wanted it, so I painted it white at first. Well, that looked totally unnatural so I put a layer of orange chalk paint that I happened to already have on it. That was not a bad look but I thought the color looked a bit like orange sherbet with the white underneath!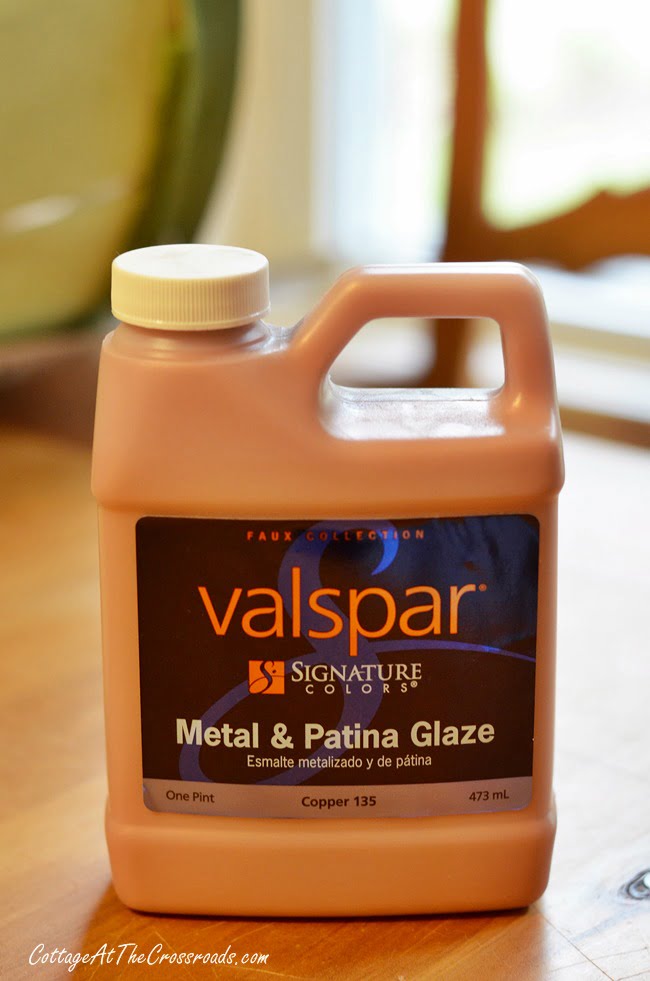 In my stash of paint I had this copper glaze so I proceeded to give it a copper sheen. You really don't have to use this copper glaze to get the same effect that I did. Last year I experimented with how to give cheap plastic gourds and pumpkins a burnished look so you can click over to that post to see the materials I used. Well, after the layer of copper glaze dried, I thought the planter looked a little too coppery so I proceeded to pull out my tube of gold Rub-n'-Buff and added some gold on top of the copper.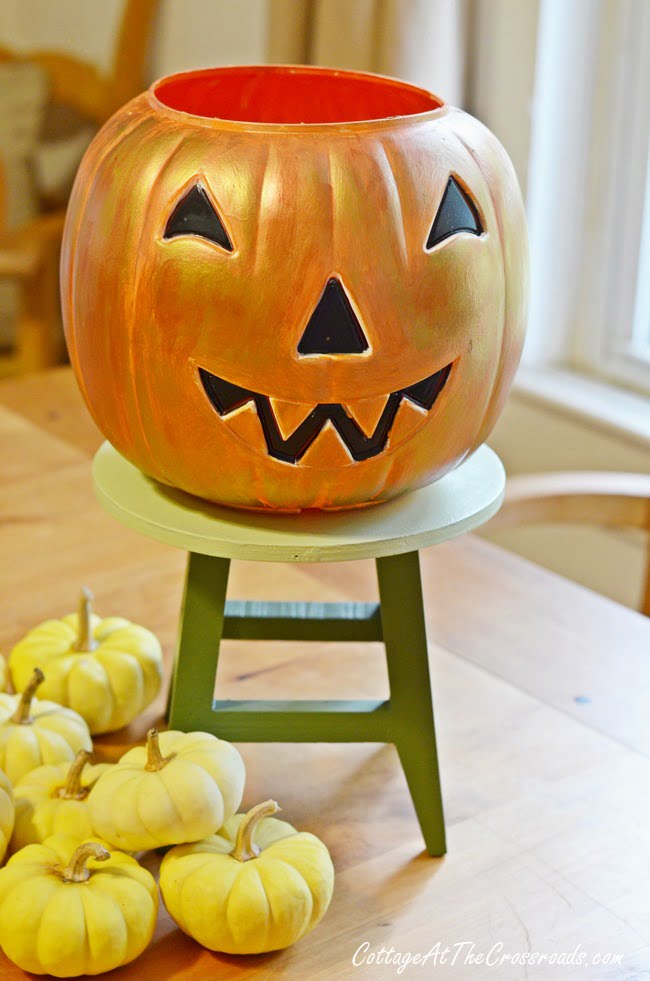 Ah, much better, don't you think? If I hadn't told you, you would never guess that this little planter started off as a cheap, plastic trick-or-treating pail, would you?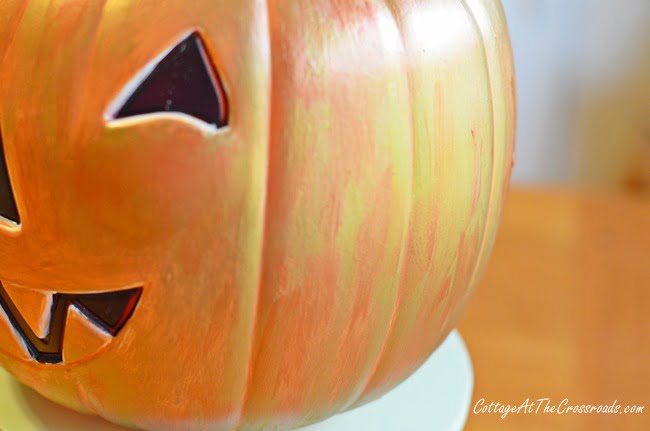 Here's a close up so you can see how I literally just rubbed a little of the Rub-n'-Buff here and there on the planter. It's so fun to just experiment with painting with these, and I can see how you could match the color of the planter with your fall color scheme or the flowers that you plan to put in it. Just remember to protect your creation with some clear, flat polyurethane spray before planting your flowers.
These orange colored mums are a perfect match for my little Jack-O'-Lantern planter, don't you think? And would it surprise you to know that I have a whole trunk load of these cheap, plastic pumpkins? I have a big project planned for them! Follow along on our Facebook page or our blog to see what I do with them.
Happy Fall, Y'all!