Hello everyone! My name is Jane and I'm glad to be guest posting today at Live Creatively Inspired.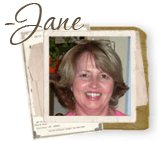 My husband and I have a blog called Cottage at the Crossroads where we post about our everyday life around the old house that my husband grew up in. We also have a large vegetable garden and we grow and preserve a lot of our own food.

In addition to vegetable gardening, we grow a lot of plants and flowers so I thought I'd show you my refreshed succulent centerpiece that I redid a few days ago.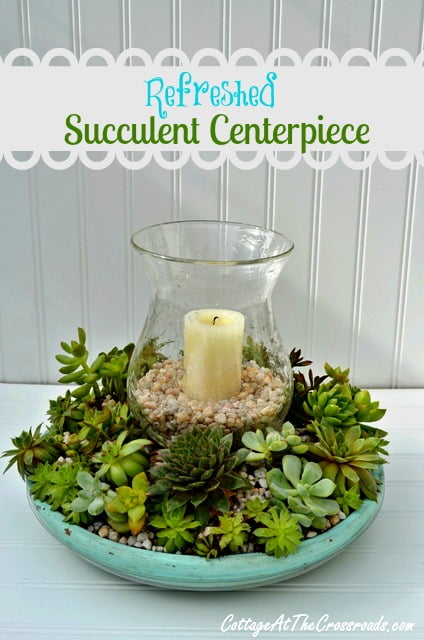 I originally made this centerpiece back in January of this year.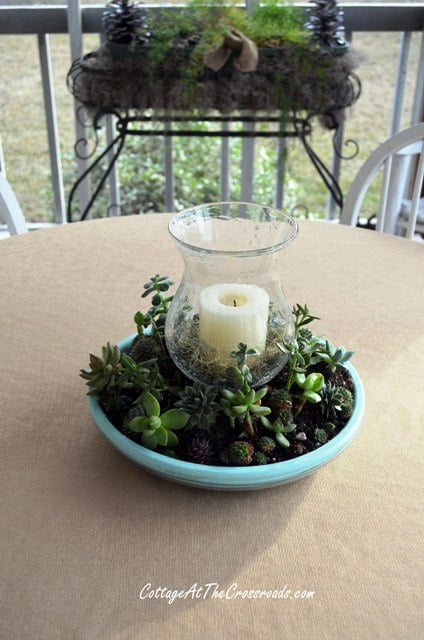 Here it is on the table on our front porch and it has looked great for about 6 months.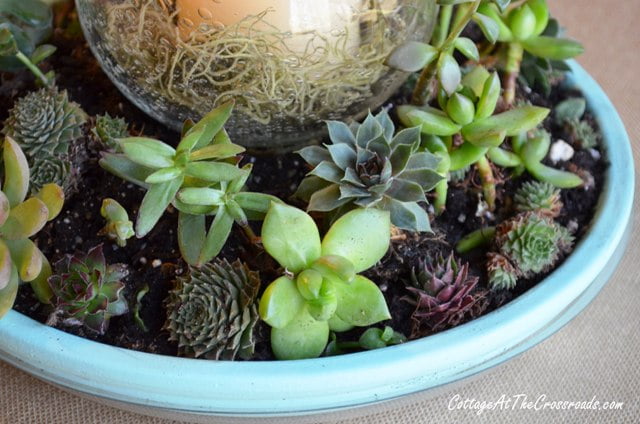 You can see from this picture that the succulents that I planted last January were rather small at the time.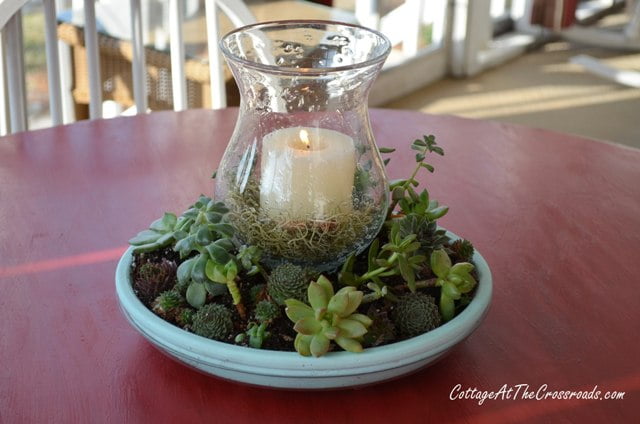 If you would like to see the directions on how I constructed the centerpiece, you can find them HERE.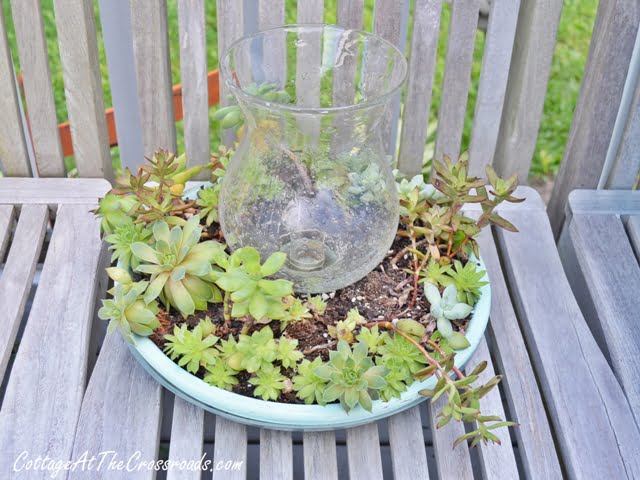 Well, after 6 months the succulents had really grown and some of them were getting "leggy" so it was time to freshen up this baby!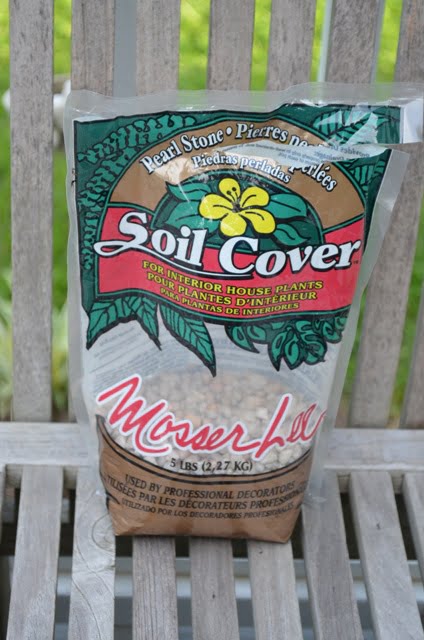 So I pulled out the glass candle holder and replaced the leggy succulents with some others that I had growing. (Sorry, I didn't get a picture of that step!) I added a little fresh soil in spots and then placed these pebbles over the soil. Who really wants to see dirt if this centerpiece is used on a table with food?!!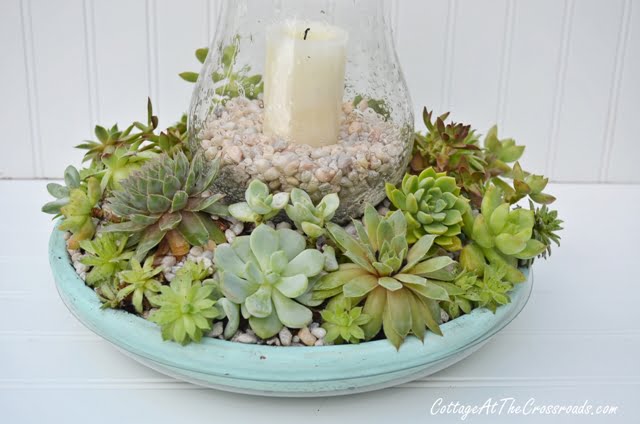 Then I decided, "Hey, why not add some pebbles inside the candle holder!" And you can see that I did, and I think it helps to connect the pebbles in the base with the glass candle holder.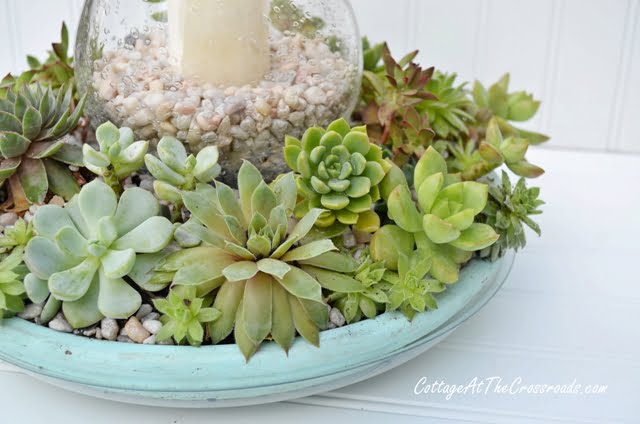 So this easy to make succulent centerpiece is good to go for another six months!
Well, I've enjoyed guest posting today here at Living Creatively Inspired, and I hope you'll stop by our blog
or you can follow along on our blog Facebook page to see what else we're growing!